Our Smoking Cessation Written Service Guarantee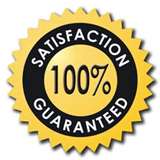 The Strongest Guarantee In the Business
Success using hypnosis is dependent on many variables including the attitude, motivation, cooperation and the attendance of scheduled sessions by the client. Even though human behavior cannot be ethically guaranteed, Forever Stop Smoking makes the following service guarantee for our smoking cessation program:
Upon full payment of your program fee, Forever Stop Smoking will provide free monthly reinforcement sessions at your request until you are absolutely satisfied with your desired results. The bottom line? If you ever begin smoking for any reason, our smoking hypnosis services are available to you once per month at no extra charge.  Subsequent programs desired by clients for other areas of work will fall under a different agreement.
After the initial training period for our program is completed, and you have successfully completed your hypnosis assignments (listening to home audio sessions, attending your sessions, etc.) Forever Stop Smoking will provide FREE REINFORCEMENT sessions at client's request as needed (maximum one per month) until client is satisfied and has attained his or her desired results. This guarantee applies to smoking cigarettes, cigars, pipes or tobacco chewing.
If you ever go back to your habit or problem again for any reason, our services are available to you at no extra charge for as long as our doors are open for business. You must, however, complete your assignments.
I have read and understood this service guarantee.  I understand that Forever Stop Smoking does not give refunds and guarantees programs only with additional services as needed.
You have nothing to lose – except your smoking habit.
NOTE: Only 6 new clients are accepted each month and availability fills up quickly.  If you want to be one of our success stories telling your story about how your ended your struggle with cigarettes and tobacco, BOOK YOUR STRATEGY CALL TODAY